Williams Provides Campaign Status Update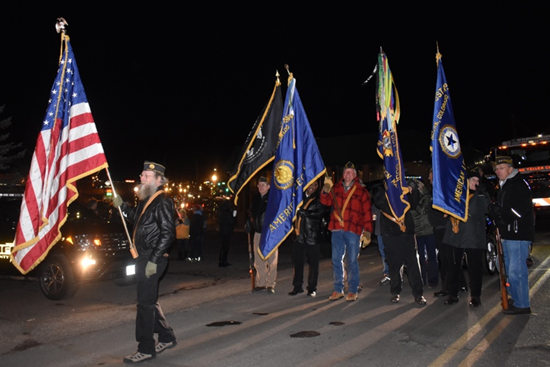 Dan Williams, Candidate for Teller County Commissioner, District 1, released a Campaign Status Update on December 15, 2019.
"It has been generally quiet," Williams remarked. "And this is as it should be. The Assembly is in the spring, Primary Election is later, and this is a time to spend with family and friends, get out and truly serve the community, and to be genuinely thankful for the blessings of our home and the people who make it the envy of Colorado."
On Saturday 7 December 2019 Dan Williams and other Teller County Veterans escorted by our Sheriff and other first responders were privileged to lead the Lighter Side of Christmas Parade as they do ever year.
Teller County Veterans lead every parade in Teller County and many of our city events. It is an honor to selflessly serve our community and county this way. This year, as the Color Guard led the parade through a record crowd cheers, salutes and shouts of gratitude could be heard from every corner.
Reflecting the Spirit of Teller County, the overwhelming majority of the floats were holiday themed, focused on the season, with themes of peace, joy and promise in the new year.
Williams observed that one float did not reflect this sentiment, however. Dan was disappointed to see his opponent use this event as an opportunity to campaign, rather than to focus on the season. "The Lighter Side of Christmas Parade is a long-standing tradition that unites our community," Williams observed. "It should be focused on our community and families, and not be used to sow seeds of political divisiveness. Frankly, there was no place for a large 'Rusterholtz for County Commissioner Sign' in this special event. We can do better."
It appears that the Parade's spectators agreed with Dan, as the float was greeted with words such as "selfish," among others.
Dan Williams observed, "Things will get busy after the first of the year. But for now, let's focus on the opportunity to be appreciative and thankful, on what binds us together as families and a community, and on what is truly important. This season is about the birth of our Savior...not about politics."
Williams continued, "Character matters indeed, and character includes having the judgement to focus on what matters at the time, and not be so opportunistic."