Williams Participates in Lamborn Vet Roundtable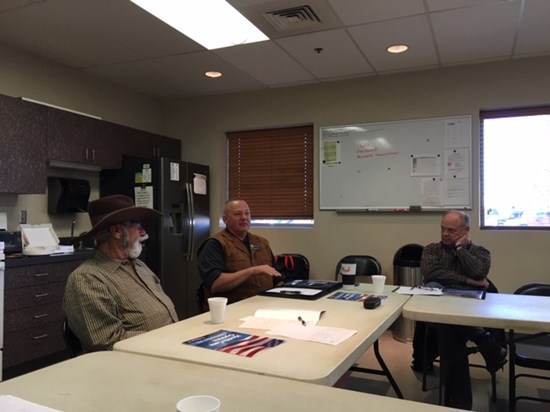 Candidate for Teller County Commissioner, Dan Williams participated in the 5th Congressional District Veterans Round Table in Divide on September 28, 2019.
As a key veteran leader and advocate in Teller County, Williams applauded this opportunity to shape national level veterans' programs and to advocate for the particular needs of the veteran community here in Teller County.
Key topics, medical care, and future legislation were all discussed. Tony Archer, Congressman Lamborn's Senior Staff Officer for Veterans Affairs let the discussion that was attended by Veterans, American Legion and VFW leaders from across Teller County.
"Over a quarter of our county's population are vets," Williams observed. "They provide an important component to the tapestry of our diverse population. I am proud to be their leading advocate and will continue to do so, in a balanced and effective way, as District 1's next County Commissioner."