Williams Attends the CASA Light of Hope Breakfast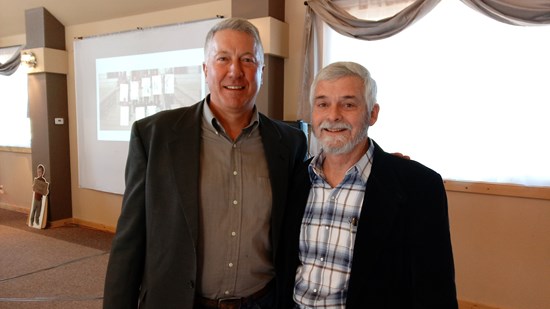 Dan Williams attended the Court Appointed Special Advocate (CASA) Teller Light of Hope breakfast today at the Shining Mountain Golf Course.
He was joined by County Commissioners Marc Dettenrieder and Bob Campbell, County Treasurer Mark Czelusta, and multiple other key leaders.
All proceeds from today's event benefited this unique and generous program, which provides abused and neglected children a singular dedicated and trained adult advocate for their interests as these children navigate the challenges of a legal system.
"CASA is exactly the type of program that serves from the heart and for those who do not have a voice of their own," Williams remarked. "I am proud to be here, and moreover, proud of our citizens who serve so selflessly. I encourage the widest of support for this program."