Williams Attends Critical District 1 Housing Public Meeting Wednesday Evening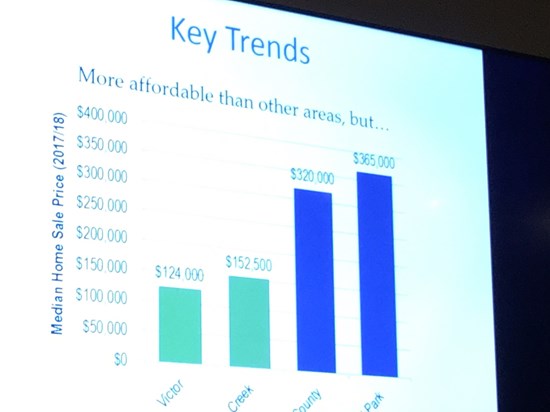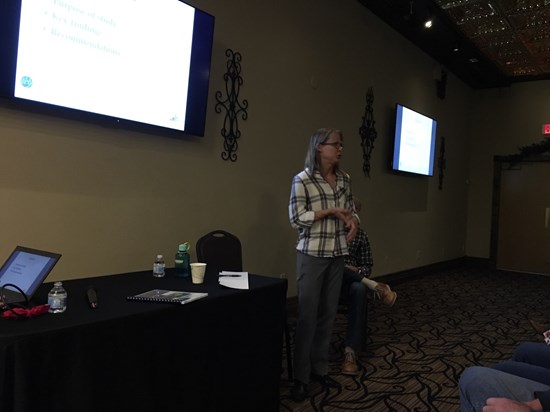 Dan Williams attended the long awaited Cripple Creek and Victor Housing Needs and Opportunities presentation Wednesday evening on September 25, 2019.
Over 100 people were in attendance including city administrators, mayors, mayoral candidates, city council men and women, developers, builders, and vocal residents.
Dan Williams was the only county commissioner candidate who attended this critical housing assessment held in the evening.
The briefing gave an accurate portrayal on where the cities of Victor and Cripple Creek are in terms of attainable housing compared to the rest of Teller County, its demographics and was a call to action to leadership at all levels.
Williams has been meeting with key developers in Teller County in the past few months as part of his campaign, gauging what each of them considers to be "attainable housing." What he heard during the Housing Needs and Opportunities Assessment validated his own research.
He thanked the leadership of both cities for taking this issue on and asked them to consider what they want their cities to look like in 30 years as pressures and needs grow. The Teller County communities of Goldfield and Lawrence will be directly impacted by what both cities decide to do.
Williams advocates for a holistic approach, to include our schools and other services must be part of any future growth in District 1.
These are serious challenges, but Williams expressed optimism and is excited about District 1's future and is poised and ready to create the environment where success is possible while maintaining our Western Rural Culture.