Williams Attends Cripple Creek Business Mixer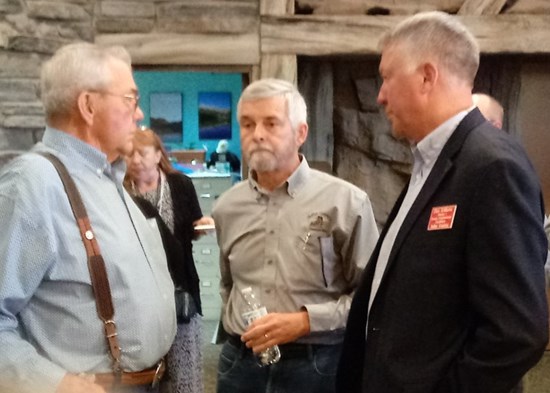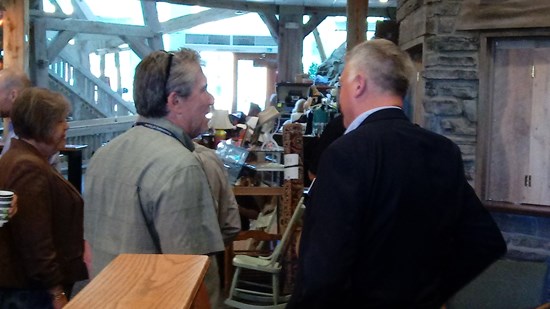 Dan Williams attended the Cripple Creek - Gold Camp Business Mixer this evening. The widely attended quarterly event is a key event for leaders, particularly from Teller County District 1, to meet, network, and discuss perspectives that shape this important and growing area in Teller County.
Dan Williams was the only Teller County Commissioner Candidate in attendance at this evening function.

He was joined by Teller County Commissioners Marc Dettenrieder and Bob Campbell, Teller County Treasurer, Mark Czelusta, Cripple Creek City Manager Mark Campbell, and Cripple Creek Police Chief Mike Rulo, among other key leaders.
Topics of discussion included Williams' ongoing work with the County's Growth Management Plan, of which Williams is a key author; housing issues; and particular needs of the community members served by the Aspen Mine Center. Williams also enjoyed the opportunity to meet and chat with business leaders.
Williams observed, "This is an exceptional venue at an exceptional location, and I will be proud to work with Ted Borden and the board of the Aspen Mine Center to help address the opportunities and challenges of District 1's largest city. These are great folks with an outstanding mission, and I will be proud to work with them as their next commissioner."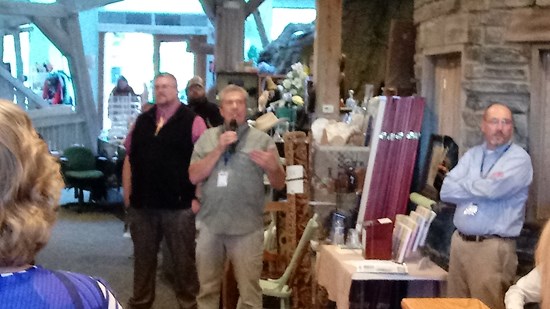 "While as the next District 1 Commissioner, I will represent all of Teller County, I absolutely appreciate the opportunity I will have to be the voice of Southern Teller County on a daily basis," Williams continued. "Thank you Ted for hosting us, it is a pleasure to be a regular visitor here.