Williams Announces Candidacy for Teller County Commissioner
Excerpt from The Mountain Jackpot: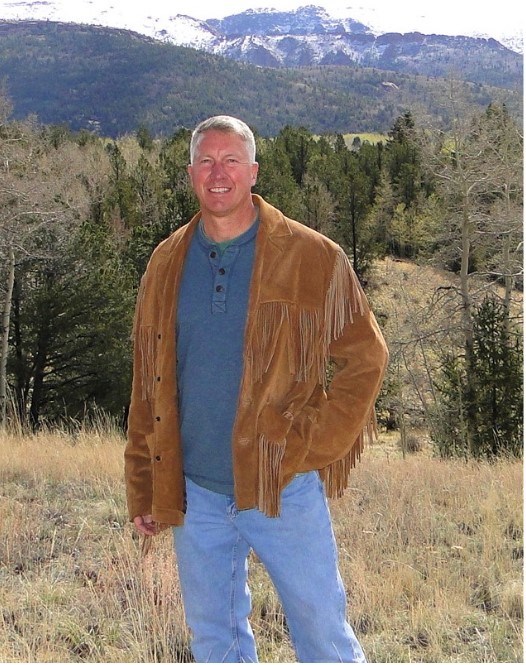 The county campaign season is off to a roaring early start with two well-known Republican leaders and big GOP hitters bolting from the starting gates with official announcements for the County Commissioner, District 1 spot.

Last week, Dan Williams, the county planner for the last four and a half years, a leader of several veteran organizations and a Republican county assemblyman and congressional district delegate, announced his candidacy for the seat. [...] (T)his could become the most serious race for the District 1 commissioner district, which encompasses such areas as Cripple Creek/Victor, Florissant and the Four Mile. [...]

Dan Williams
Williams is well known in county circles both as Teller's head planner and his involvement with veteran organizations, and even heading many military-based tributes and ceremonies.

He is a decorated combat veteran who served in both Afghanistan and Iraq, a West Point graduate and a retired U.S. Army Colonel. Williams has served with the Teller County government for the past four and a half years. In addition to land use, planning and development, he has helped develop the county's Strategic Plan, which represents a road map from now through 2034 (see related story). Williams also played a key role in crafting the new camping and temporary housing law, aimed at addressing the problems of vagrancy and the use of RVs as residences in Teller County.
In his candidate announcement, Williams has stressed his experience in working with the Teller County government. "We have a very hard working Teller County government staff and some really outstanding county commissioners and elected officials whom I have had the privilege to work with for four and a half years, said Williams. "I am entering the race for county commissioner because Teller County is at a critical point in its history. I am a serious candidate and feel strongly that the people we elect to represent us must understand how our government works, and the role that a county commissioner has in that government, from day one. County Commissioner is not an entry level public service position…. This race is not about talking points, flyers, or posters… it's about experience, competence, demonstrated leadership, and the ability to represent and work with all of the people of Teller County… this election is about placing the right people in position at a very critical time for our county."
The planner has stressed the importance of striking a balance between individual property rights and the county's ability to regulate.
To many residents, Williams is mostly known for his involvement with veteran ceremonies and other related functions. He is a member of the Republican Party, and has been a County Assemblyman and a State and 5th Congressional District delegate. He commands the American Legion Post 1980, serves as a life member of the VFW Post 6051 and assists in the management the Veterans Trust Fund for veterans in need.
Williams is a 2017 graduate of the Leadership Program of the Rockies, a member of the Pikes Peak Round Table (PPRT). He is a member of the 5th Congressional District Service Academy Nomination Board, and represents Teller County on the Southern Shooting Partnership Board. Williams also has two masters' degrees and was awarded the Bronze Star for Valor along with several Air Medals for Valor for his service in combat in Iraq and Afghanistan. He lives on his ranch near Cripple Creek with his wife Suzan.
[...]