Williams Presents Flags at Columbine Elementary School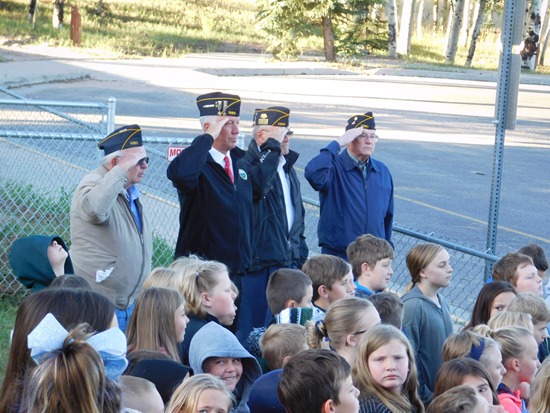 Dan Williams and fellow American Legion members presented the Woodland Park Columbine Elementary School with this year's American Flag on September 13th.
Its a great opportunity to teach our children about what the flag means, how to render honors to it, and about what Patriotism really is.
This long time Teller County tradition was well attended by county residents.