Dave Paul Endorses Dan Williams for Teller County Commissioner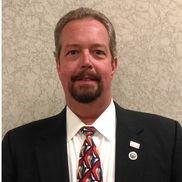 Former Teller County Commissioner Dave Paul announced his endorsement of Dan Williams to serve Teller County as its next Commissioner for District 1, which can be read in its entirety at the link below:
Dave_Paul_Endorses_Dan_Williams_for_Teller_County_Commissioner.pdf
Highlights of Mr Paul's endorsement include:
"Clearly in this for the preservation and protection of our community, not to advance personal agendas. [His] opponent seems to have little more to offer than the agendas of boisterous, but few, supporters, and an obscene number of signs littering our roadsides."
"In the field of this race, [Dan] alone understands the job, followed the rules, and is prepared and committed to serving his friends and neighbors with dignity and intelligence."
As with every endorsement he received, Dan humbly accepted Mr Paul's words.
"Thank you Dave. You clearly understand the complexity of this job, and have reflected the desires of our independent, liberty-minded citizenry. You are correct. There is no other agenda more important than that of our residents."