Dan Williams Represents Teller County Veterans in Colorado Springs
Dan Williams, Candidate for Teller County Commissioner, District 1, represented our County's perspective at the Department of Military and Veterans Affairs Board meeting in Colorado Springs on February 7th, in partnership with Commissioner Norm Steen.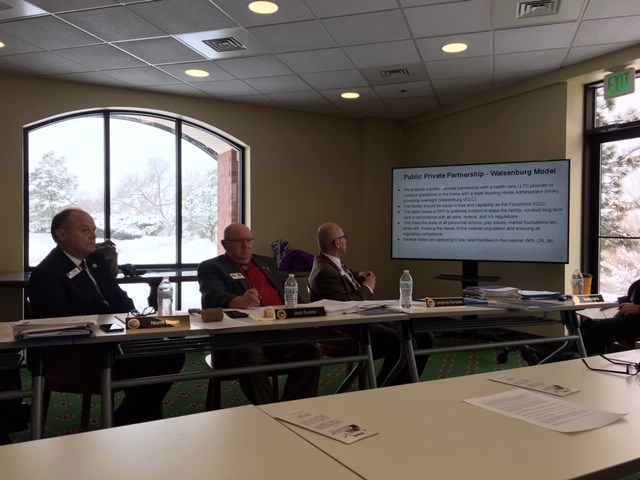 As a Key Veteran leader in Teller County, commanding American Legion Post 1980 and a member of VFW Post 6051, Dan also helps to manage the Veterans Trust Fund. This fund is a state grant for Veterans in crisis.
Dan presented Teller County Lessons Learned and offered suggestions to help streamline and shorten the time from request to payment. He was assisted by Bob Lowery, a Vietnam Veteran and the Service Officer for the American Legion and the VFW. In Teller County nearly 1 out of 4 people are Veterans and in Colorado nearly 1/2 million residents are Veterans. In fact, Colorado's front range from Wyoming to New Mexico along the I-25 corridor is the 2nd largest grouping of Veterans in the Nation. As Teller County grows so will its Veteran population.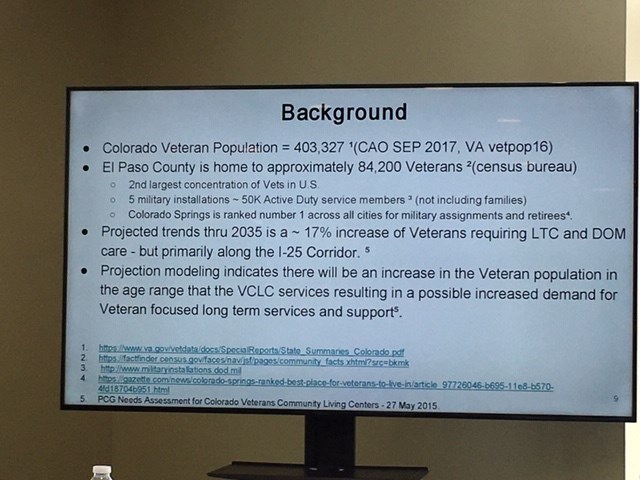 Dan understands this demographic and is the only Veteran running for County Commissioner.