Cripple Creek Mayoral Candidate Forum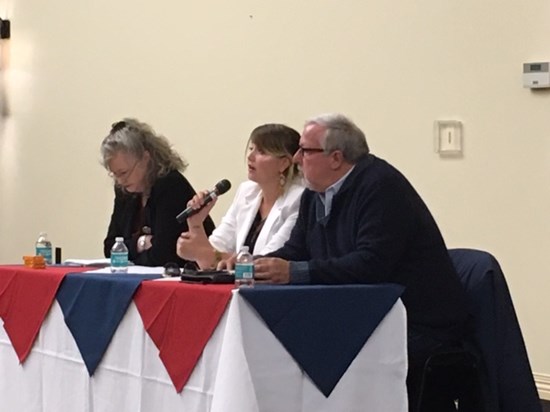 Dan Williams, Candidate for Teller County Commissioner, attended the Candidates forum in Cripple Creek on October 17, 2019.
"This is the largest city in my district," Williams commented. "Of course I should be here--I wanted to be here. I made this a priority. The concerns voiced by our citizens involve solutions that require deep partnerships between the city and county governments. I look forward to making that happen."
The event showcased the candidates for mayor and city council and afforded citizens an opportunity to get to know the candidates, their visions for the future and a chance to ask questions. It was attended by local residents, business leaders, veterans and community leaders.
Williams was the only candidate from any district in attendance at this widely attended and important evening function.
Key topics discussed were affordable housing, declining gambling revenues, marijuana, government transparency, and Cripple Creek marketing. Dan spoke to the candidates asking what the County can do in the future in a collaborative fashion with the City to insure its success and the County's.
Williams' comments received a noteworthy applause.
The overwhelming response was to continue the great cooperation and to listen and participate....it was widely noticed that only one of three county commissioner candidates was at this critical meeting which was planned for the evening and widely advertised to enable residents to attend--Dan did and he listened.
Cripple Creek's future is critical and vitally important for anyone representing District 1.