Cripple Creek Mayor Pro Tem Tom Litherland Endorses Williams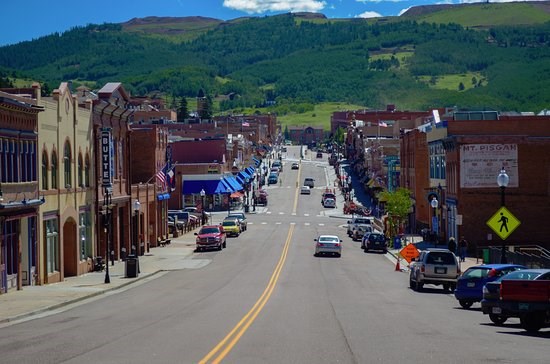 Cripple Creek Mayor Pro Tem Tom Litherland endorsed Dan Williams for Teller County Commissioner, District 1 in a recently released statement:
I enthusiastically support and endorse Dan Williams for District 1 County Commissioner. Not only does Dan have a heart for Teller County but he has a heart for Cripple Creek. Dan was the only commissioner candidate present at our city council candidates forum, was the only candidate present at our critical housing study presentation, and the only candidate that took the time to come and speak to our council during a public meeting.
I can personally attest to his involvement with our Veteran community, to include being a guest speaker at last year's motorcycle rally in Cripple Creek and his oversight of the Veteran's Trust Fund has positively impacted our Veterans as well. Dan's personal actions speak louder than anyone's campaign talking points and Dan Williams is a man of action.

I simply cannot think of a better public servant or leader to be the next District 1 County Commissioner than Dan Williams. Teller County and Cripple Creek are at a very critical time in their history. Not only has Dan done a superb job as part of the COVID-19 Crisis Response Force, but as a County Commissioner I know he will focus on our collective economic recovery. Dan has managed 800 million dollar budgets, he has relationships with our community and city leaders, as well as with our state and federal partners, many of whom will play a part in our recovery.

I join Cripple Creek Councilwoman Meghan Rozell in supporting and endorsing Dan Williams for District 1 County Commissioner. He has a verifiable record of public service and is an honorable man with 5 ½ years of Teller County Government experience. Dan has owned property here since he was 21, he is one of us, understands us, and will represent all of us as our next district 1 County Commissioner. Please give him your support and vote for him.

-- Tom Litherland
Cripple Creek Mayor Pro Tem and Councilman
Dan accepted Mr Litherland's endorsement and added, "Thank you, Tom for your support and kind words. It's common for candidates to spend their time in Woodland Park and to emerge on a community just in time ask for votes, but its more important to embrace and engage the diversity of our county over the long-haul. We have a bright future in Teller County, even if there are challenges ahead. Each community is different. I am proud of what is going on in Cripple Creek, and look forward to serving its residents with the same energy I will serve all of Teller County."