Another Endorsement! Woodland Park City Councilman Jim Pfaff Endorses Dan Williams!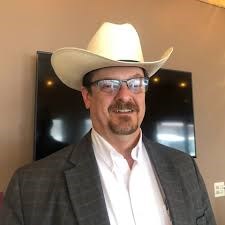 Watch Jim's Entire Endorsement here:
https://m.facebook.com/watch/?v=563792934265807&_rdr
Dan Williams, Candidate for Teller County Commissioner, District 1 received another endorsement yesterday! This one is from Jim Pfaff, Woodland Park City Councilman and Chief of Staff for the Colorado House Republican Caucus in Denver.
Jim's words were simple and direct:
"This is going to be a seriously critical time in our county and in our city.
"Dan has my entire support. His understanding of what is going on in this county is impressive to me.
"Dan Williams has done a phenomenal job of understanding what's happening in governmental structures and how to break through that to actually accomplish real things.
"Dan Williams' trademarks are Integrity, Knowledge and Commitment to Limited Government. He will expand on our history of Efficient, Limited, Good Government."
Dan is thrilled and pleased to accept Jim's endorsement. "Thank you, Jim for your words and your support, and for the opportunity to work alongside you for the good of Teller County and Woodland Park. To have the support of someone who truly understands limited, yet effective governance is humbling and exciting."