#TellerStrong
That's right: A candidate that puts Teller County First
Meet Dan Williams,
Your Next Teller County Commissioner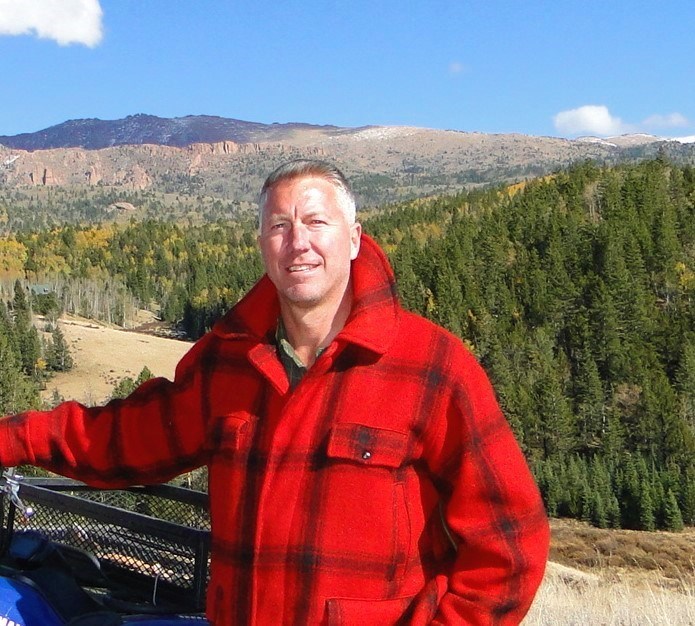 Representing District 1, and ALL of Teller County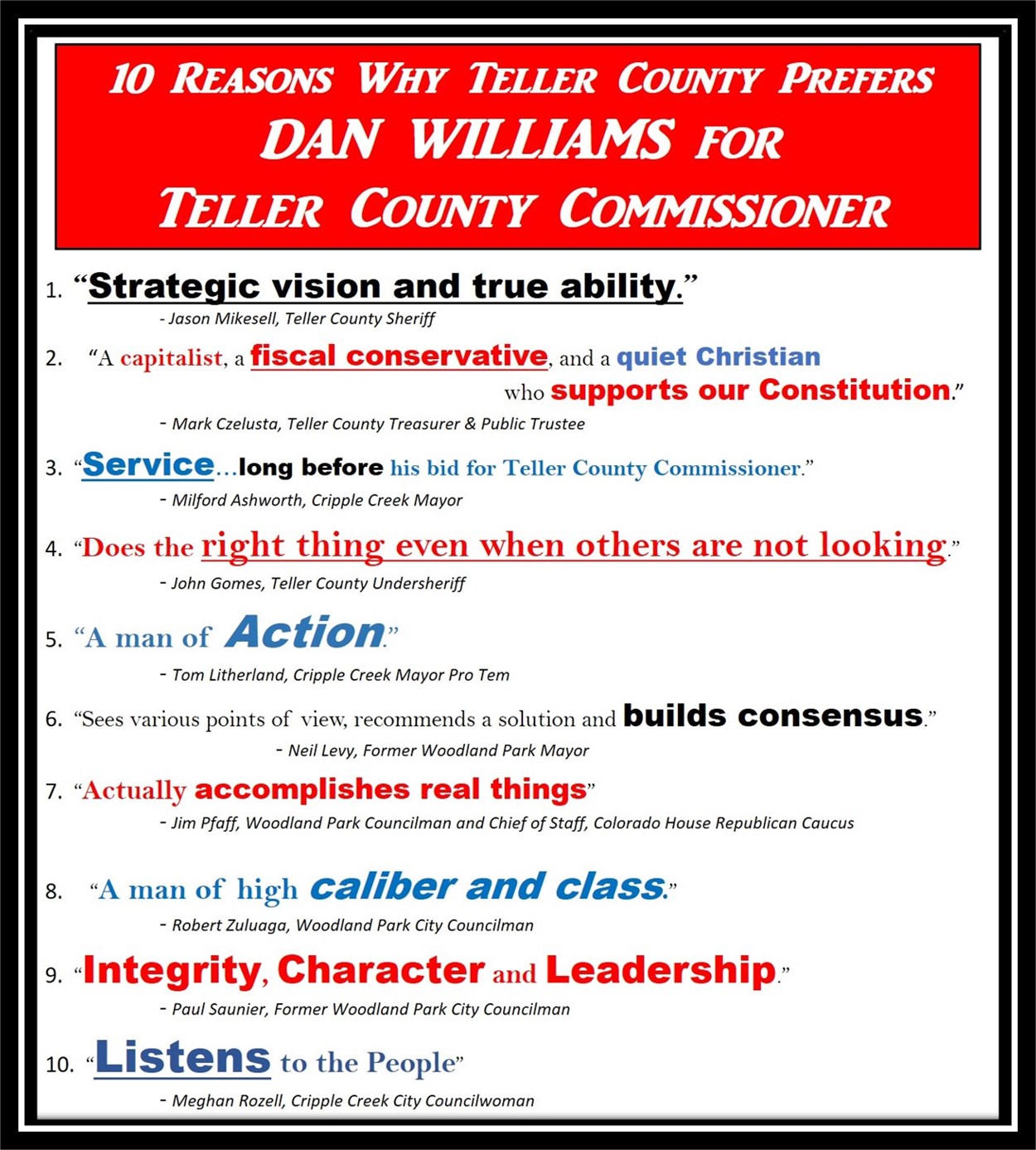 Husband & Father

Community Leader

Patriot & Veteran's Advocate

Engaged & Experienced

Accountable & Competent

Spirit of a Soldier

Heart of a Coloradan
Thank you for visiting our website, I am humbled by this opportunity to serve you at a critical point in our County's history. Public service is a calling, not something that is an entitlement, certainly not something to take lightly, and absolutely not something that is an afterthought.
Please take a look around, and feel free to give me a call or an email. It would be my privilege to speak with you!
--Dan
To hear first hand what Dan has to say...
click the PODCASTS button to the right.
News
Thursday, July 16, 2020 2:48 PM
Dan Williams Releases Statement on Primary Election Results

I am humbled by the faith our residents have placed in me in their offer to serve as their next Teller County Commissioner, District 1. It was an honor to meet so many of you and to hear your concerns and hopes for our incredible county while on the campaign trail.
I am especially grateful to you all for taking such a keen interest in our campaign during the challenges presented by the COVID-19 Emergency. For any of you I have not already personally met I look forward to doing so in the days, months, and years ahead. I am encouraged that our unifying message during these challenging times won the day.
I learned in a lifetime of leadership and service that working together and building up is far more effective than working against one another and tearing down. Like you, I want to see an end to the divisiveness that has overtaken our Nation and even parts or our wonderful county.
Working together, in close partnership with each and every one of you, I know we can overcome any challenge Teller County will face in the coming years and that we will come out stronger. We are all truly fortunate to call Teller County our home and I promise to do my very best, every day, to protect our County and your life, health and safety. Thank you again.
Humbly yours,
Dan Williams
Republican Nominee: Teller County Commissioner, District 1.