That's right: A candidate that puts Teller County First
Meet Dan Williams,
Your Next Teller County Commissioner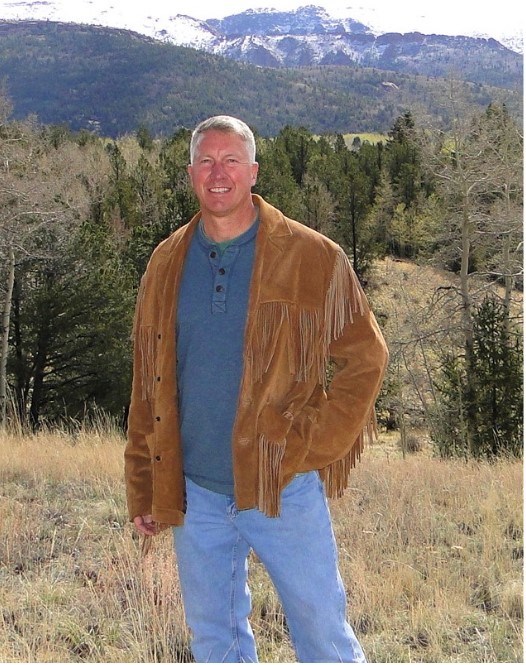 Representing District 1, and ALL of Teller County
Husband & Father

Community Leader

Patriot & Veteran's Advocate

Engaged & Experienced

Accountable & Competent

Spirit of a Soldier

Heart of a Coloradan
Thank you for visiting our website, I am humbled by this opportunity to serve you at a critical point in our County's history. Public service is a calling, not something that is an entitlement, certainly not something to take lightly, and absolutely not something that is an afterthought.
Please take a look around, and feel free to give me a call or an email. It would be my privilege to speak with you!
--Dan
To hear first hand what Dan has to say...click the PODCASTS button to the right.
News
Saturday, November 23, 2019 7:18 AM
Williams Releases His First in a Series of Podcasts
Dan Williams, candidate for Teller County Commissioner, District 1, released his first podcast.
In this first podcast, Dan outlines his background, his motivations, and his vision. There will be more to follow!
It can be found at the link below, as well as through the PODCASTS button on the right of this screen.
https://danwilliams4tellercounty.podbean.com/e/podcast-1-meet-dan-williams-candidate-for-teller-county-commissioner/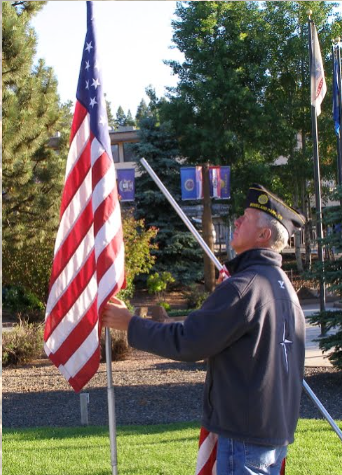 ---
Monday, November 4, 2019 8:29 AM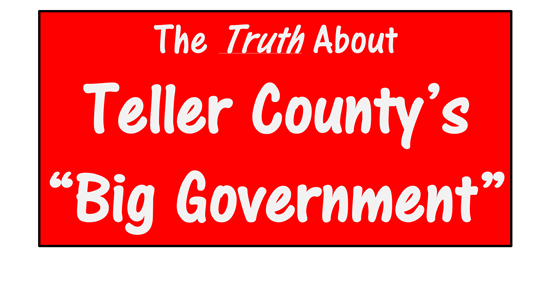 It is interesting that those outside of our County's government, and trying to become part of it, often label seasoned and experienced public servants as "big government" or "power hungry bureaucrats."
Nothing can be farther from the truth. Dan Williams has always been part of lean organizations, made the organizations he led even leaner as a Senior Army Commander and now as our County's Senior Planner.
Dan is a limited government leader whose hallmark is to find and gain efficiency in any organization he has been part of.
Rather than cheap national-level sound bytes suitable for the most breathless of cable news personalities, Dan Williams challenges us to pursue "responsible government."
Read the entire statement by clicking at the link in the title above.
---
Saturday, October 26, 2019 10:20 AM
Annual HOA/POA Meeting
Candidate for Teller County Commissioner, Dan Williams attended the annual POA and HOA meeting hosted by the Sheriff in Divide on October 19, 2019.
Routine patrols, being neighborly, Ordinance # 20, and a host of issues were raised. There are 109 registered POAs and HOAs in Teller County and nearly 300 subdivisions.
The Sheriff and his deputies made themselves available for this critical meeting, giving his personal time on a Saturday to meet with our residents, POA and HOA presidents, and other interested citizens. Dan heard first hand what is working and what challenges still remain.
Dan was the only candidate for Teller County Commissioner present.
---
Saturday, October 26, 2019 10:15 AM
Coffee with the Sheriff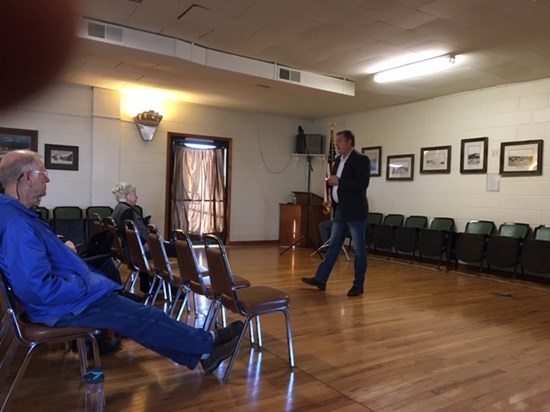 Candidate for Teller County Commissioner, Dan Williams attended Sheriff Mikesell's Quarterly Community update meeting "Coffee with the Sheriff" on October 18, 2019 in Divide. This is a critical law enforcement update to the community that is highly informative for citizens who are afforded an opportunity to ask questions directly of our elected Sheriff. Our Sheriff gave an outstanding update covering everything from daily operations to his work at the Federal level on ICE and other immigration issues and the current ACLU ongoing challenges.

Today's topics included the new radio system in Teller County, the Narcotics Task Force, the Sheriff's work with ICE and other Federal entities on combating crime in Teller County and many other critical topics. During the nearly 2-hour session the Sheriff complemented our County Commissioners for their support of law enforcement and the increases in staffing and budget that will be announced in the coming weeks.
Dan Williams was the only County Commissioner Candidate in attendance, taking vacation time from his duties as the Planning Official for Teller County to attend – it's that important.
Dan fully understands that the primary role of a County Commissioner is to protect the life, health and safety of our County's residents…and our law enforcement community is a direct enabler of that mission…nowhere is that more apparent than in the brave men and women of our Sheriff's Department and in our City Police Forces and other first responders.
Without the rule of law in place and our law enforcement community fully supported by our County Commissioners nothing in our County can be truly successful or long lasting. Our demographic is changing and as our county grows, our law enforcement teams will be additionally challenged and must be supported fully.
They have Dan's full support now and will have it in the future.
---
Monday, October 21, 2019 5:06 AM
Cripple Creek Mayoral Candidate Forum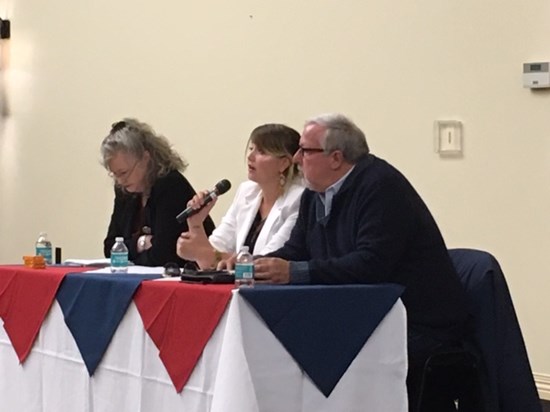 Dan Williams, Candidate for Teller County Commissioner, attended the Candidates forum in Cripple Creek on October 17, 2019.
"This is the largest city in my district," Williams commented. "Of course I should be here--I wanted to be here. I made this a priority. The concerns voiced by our citizens involve solutions that require deep partnerships between the city and county governments. I look forward to making that happen."
The event showcased the candidates for mayor and city council and afforded citizens an opportunity to get to know the candidates, their visions for the future and a chance to ask questions. It was attended by local residents, business leaders, veterans and community leaders.
Williams was the only candidate from any district in attendance at this widely attended and important evening function.
Key topics discussed were affordable housing, declining gambling revenues, marijuana, government transparency, and Cripple Creek marketing. Dan spoke to the candidates asking what the County can do in the future in a collaborative fashion with the City to insure its success and the County's.
Williams' comments received a noteworthy applause.
The overwhelming response was to continue the great cooperation and to listen and participate....it was widely noticed that only one of three county commissioner candidates was at this critical meeting which was planned for the evening and widely advertised to enable residents to attend--Dan did and he listened.
Cripple Creek's future is critical and vitally important for anyone representing District 1.